Mouthwatering Traditional Foods of Singkawang City, West Kalimantan Province
---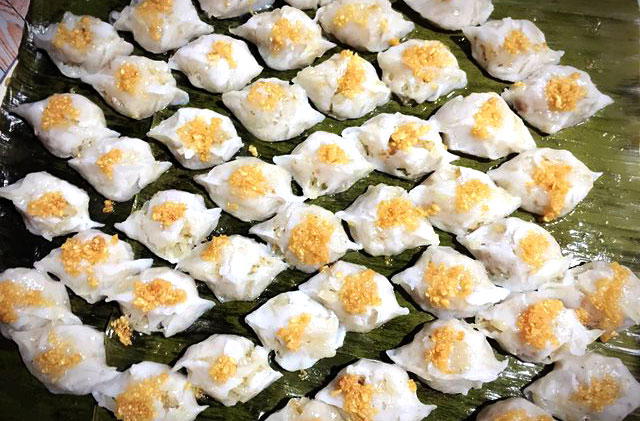 While exploring Singkawang City, it is recommended to drop by at nearby eateries and try some signature foods of the region! Thanks to the variety of foods and drinks. Visitors can find one which is suitable to their preferences. Singkawang have many options, after all, including Bubur Paddas, Tiaw Asu Noodle, Bubur Gunting, Rujak Ebi, Es Nona, and many more! What tourists need is only good information regarding where they can get those foods. Thus, hiring a local guide is considered a good idea. It helps them to find the right place to eat in a more efficient manner, for sure.
The Best Place to Get Them
Even though many tourists may think that a hotel where they stay becomes the best place to get those foods, they must consider the price. After all, getting foods at local eateries is both cheaper and more meaningful. It is because they can eat together with villagers and feel the traditional nuance directly. As for the reference, tourists can visit the downtown where many food vendors sell the foods. Usually, they are also available near to public places like parks and hotels.
Enjoying the Foods
The most popular food in Singkawang City perhaps is the local porridge. In fact, tourists can find many types of it. In terms of popularity, Bubur Paddas is the top choice. Unlike regular porridges, it has the color of gray and tastes both savory and sour. It is because the locals include lime water in it! As for the other ingredients, there are corns, anchovies, peanuts, and stock. This is definitely the best food that tourists should not miss when visiting Singkawang.
What is more? The next recommended food is Tiaw Asu Noodle. In terms of shape, the noodle is similar to kwetiau. It tastes savory and delicious! The noodle also includes sprouts, which make it crispier. Here is the next choice. The name is Bubur Gunting and it becomes an excellent alternative to Paddas Porridge. Unlike its sibling, this one tastes sweet due to the presence of sugar and green beans. Also, it comes with diced Cakwe! For the information, the sellers are only available in the morning as this food is suitable for breakfast.
Well, after eating those unique dishes, it is the time to try the deserts. Singkawang City has two popular choices called Rujak Ebi and Es Nona. The first one includes small shrimps as the main ingredient. It also comes with various fruits and the spicy sauce. As for Es Nona, it tastes both sweet and fresh! No wonder, the locals often eat it at noon during a hot weather. Overall, just try them all!
Nearby Attractions

Sinka Zoo
Taman Cinta Waterboom
Setapuk Besar Mangroves
Sedau Beach
Pajintan Reservoir
Bukit Bougenville Park
Eria Public Bath
How to Get There
For those coming from Pontianak City, they can directly head to Singkawang City by any local transportation service. For the information, the distance is 151 km. That means the trip may take around 3 hours and 4 minutes to get to the location. Once arriving at Singkawang, tourists can hire a local guide to show them the best place to find those foods. It costs some money, but the service is quite helpful.
Where to Stay

Venetion Hotel
Jaya Wijaya Hotel
Restu Hotel
Simpang Hotel
Prapatan Hotel
Kalbar Hotel

Latest News
Indonesia is a country of Bhinneka Tunggal Ika, where there are many provinces inhabited by various ethnic groups. Not only the culture and cuisine are different, the traditional house designs of each province are also different. Traditional house designs have their own philosophy and function. It's no wonder that none of the designs are exactly the same, including the West Kalimantan traditional house belonging to the Dayak tribe named Rumah Radakng. Radakng's house is often also referred to as a long house. This term really describes the state of a…
---
Temajuk marks the point where Indonesia ends and Malaysia starts. Not yet known to many domestic and international travellers, Temajuk Village features a tidal beach with soft, white sands dotted with granite rocks. Underwater sightseeing is made possible as the water is clear. Temajuk beach, actually running at a very long 60 km of coastline, is a tidal coast area featuring soft, white sand and preserved environment. One thing that differs this beach from Balinese beaches is portruding granite rocks distributed evenly throughout the coastal environment. In places, granite rocks…
---
Sinka Island Park Singkawang is a small town in the west Kalimantan, but there are many interesting tourism inside the town. One of popular destinations in Singkawang is Sinka Island Park; there is a zoo which has many kind of animals and a recreational park family vacation and playground for children. Sinka Island Park is located in " kelurahan sedau", " kecamatan Singkawang selatan", around 9 km from Singkawang center. To reach this park, from Singkawang center you can go to there by bus, motorcycle, and our personal vehicle. In…
---
Pontianak Pontianak is officially the capital city of West Kalimantan province, the ethnic of Tionghoa call this city as Khun tien. This city is famous as the City of Equatorial for it passed by the earth zero degrees latitude. The name of Pontianak was belived had something to do with the folk tale about Syarif Abdurrahman which was haunted by the ghost of Kuntilanak when he walked along the 1.1 megameter Kapuas River, which is the longest river in Indonesia. Abdurahman Sharif had fired the cannon to drive away the…
---